Where can I find my gift certificate?
Help locating your Ecologi gift certificate
For every purchase, we will send you a receipt email with a printable PDF gift certificate(s) attached. Each certificate will represent a single gift allowing you to forward via email or print and give to your lucky recipient.
The gift certificate will contain a unique 9-digit code along with instructions on how to redeem the gift.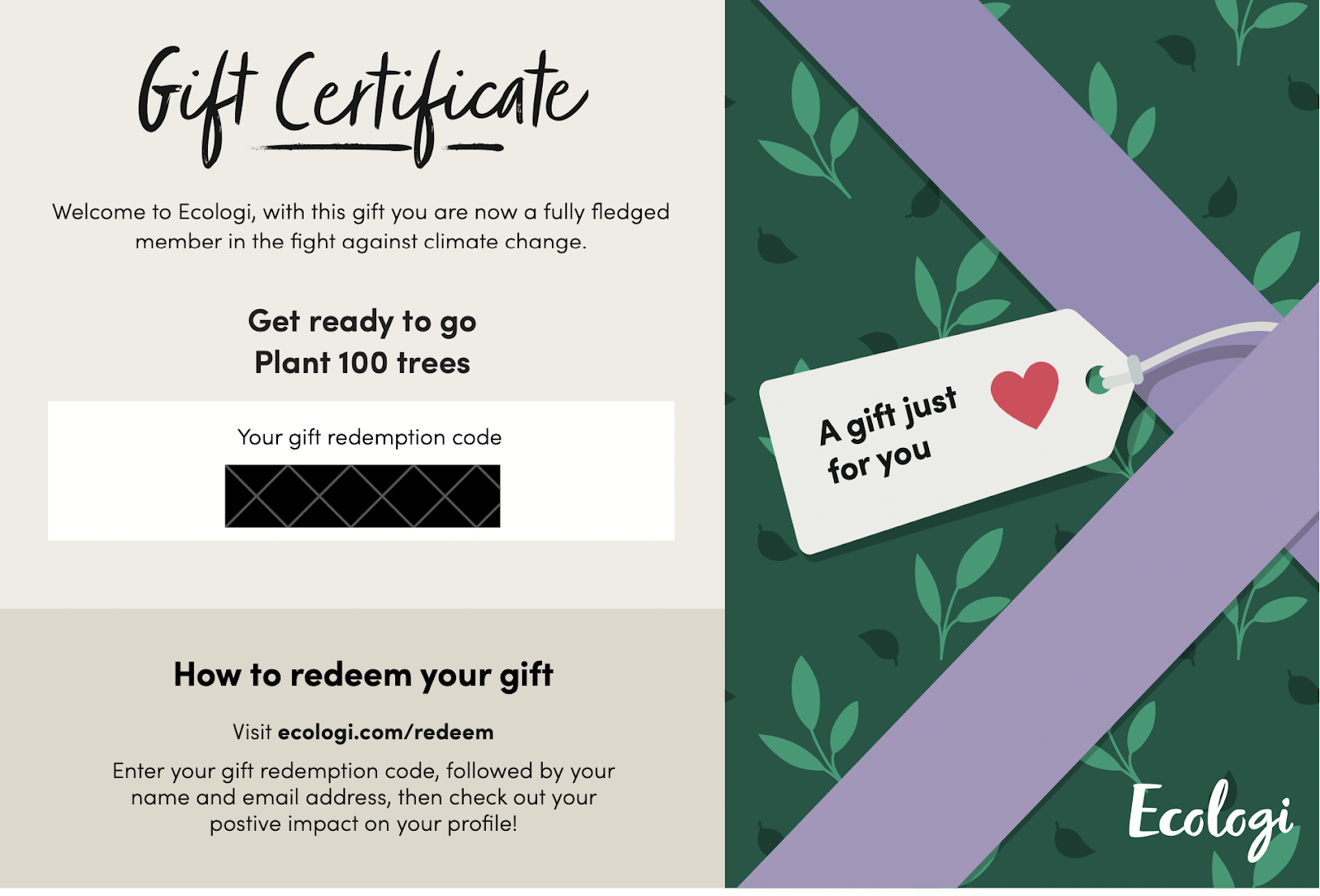 To visit our gifting page, please follow the link here.