For families looking to collectively fund climate action
By signing up for an Ecologi family plan, you're able to fund climate action collectively for adults, children and even our furry friends 🐶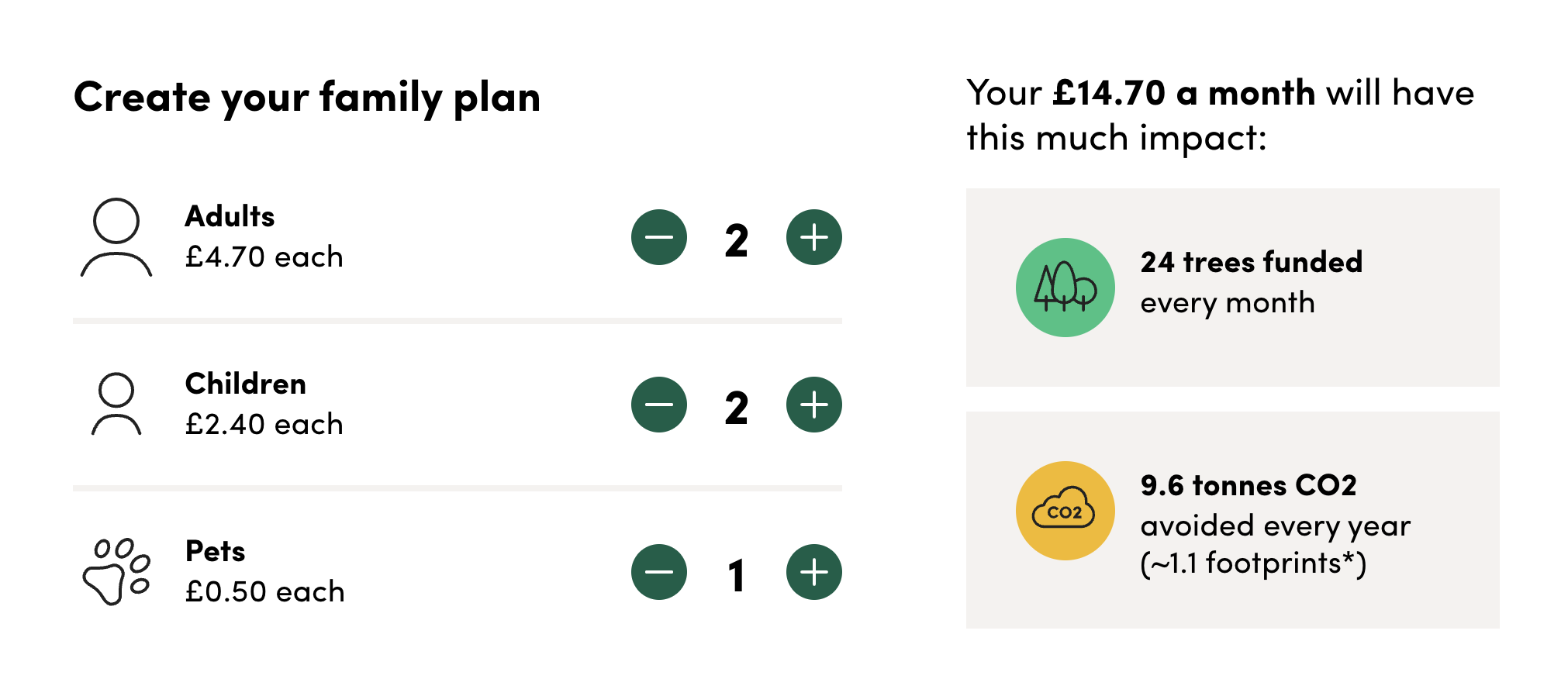 Please note that Family plans are in line with our starter personal plan, meaning that an adult funds 8 trees per month and 3 tonnes of CO2e avoidance per year (1/3 a footprint).
Currently, it is not possible for an adult within a family plan to fund the offsetting of a full carbon footprint, however, this is something that we hope to be able to offer in the future.
If you have any questions about our family plans, please do reach out to via the chatbot on our website.