For help amending your subscription so that you're funding the right amount of impact for you
For customers looking to upgrade or amend their subscription, this can be achieved from within your Ecologi account. To make these changes, please follow the instructions below:
Log in to your Ecologi account, and click on the Account tab.

This will open a dropdown menu where you'll need to select Manage subscription.

At the top of the page, you'll see the option to Update subscription, by selecting this a page with all of our plans detailed will open.

Here you can select the new plan you'd like to subscribe to. Furthermore, at the bottom of the page, customers in the UK, US and Australia can choose to support reforestation projects in their home country. For further details on these projects, please visit this article.

All that's left to do is select Change subscription, and this will confirm and update your details. You will now fund the updated amount of impact each month and your next billing date will be charged at the new price.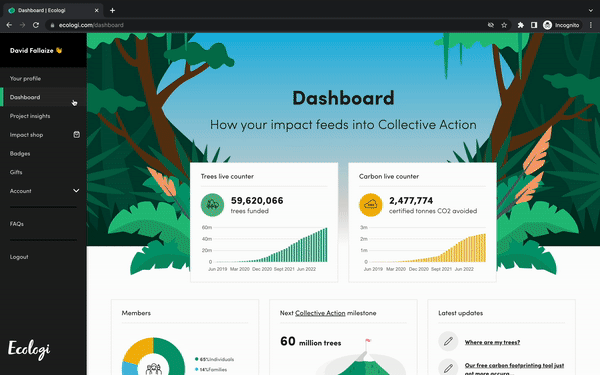 If you require any further assistance when updating or amending your subscription, then please contact us via the chatbot on our website, and a member of the team will help you get set up 🌳