Guide on redeeming gifts whether you're new to Ecologi, or an existing customer
New to Ecologi?
- A huge welcome to you!
Please click on the link here in order to redeem your code and set up an account. We advise that when submitting your code, you copy and paste the code to avoid any errors.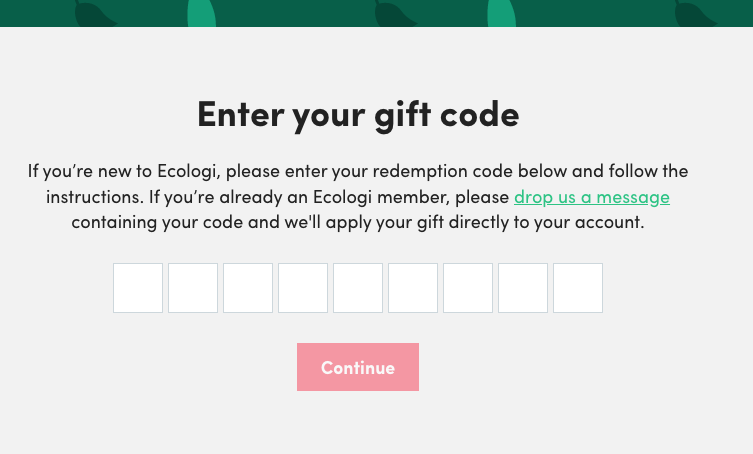 Existing Ecologi customer?
Please get in touch with us via the chatbot on our website and we'll add this to your account for you. Within the message, please include your 9-digit code (this starts with a T). You can do this by sending us a screenshot, attaching it to the email, or just by sending the code on its own.
Troubleshooting any errors:
On occasion, our font choice can create confusion when submitting a gift redemption code. Codes including an uppercase "i", a lowercase " L", an uppercase "o" or the number "0" can lead to the gift code not being recognised by our system. This is an issue the team are aware of and is definitely something we need to change, sorry for any inconvenience caused.
In this case, please try the potential variations of your gift code to see if it'll work. However, if an issue with your gift code persists, please contact us directly via the chatbot on our website and a member of our team will help get this added to your account.